I do have a fragment of memory of that day when Linda and Vishnu (name changed, of course…) returned to our class from Principal's office. The scenario wasn't something we weren't accustomed to but when they are your best friend, it stings a bit. Linda was in all tears and Vishnu making his best efforts to mask his disappointment with calm and composed expression. He had always been like that. As they got seated the whole class along with me exchanged classes, our silent way of comforting each other. A sort of sad song of that time must also have played in my mind during that hour!
School love. The first experience of love of anyone in their life. One of the most innocent love. Looking back at my school life. I cannot but laugh at the above episode that we saw as a disaster during that time. But then again, a part of me still questions me. Why did our principal tear apart an innocent crush? The school explained to me at that time that it was just an emotion that was a result of the hormonal changes in our body and we should try to control ourselves and concentrate on our studies. A considerate explanation that one never questioned…
But that never stopped the world from falling in love. The packed-up love flourished in the college days and each made their own love stories.
I guess this explains a typical Indian lover's life. It took me years when I saw the movies like 'Little Manhattan' and 'Flipped' that I began questioning our love concepts. Is it wrong for the young to fall in love? Should they be broken apart? Wouldn't that be the beginning of the separation of the genders in the child's life?
One of my favorite author, Nicholas Sparks in his best selling book, Notebook writes, "The first time you fall in love, it changes you forever and no matter how hard you try, that feeling just never goes away."
I doubt anyone who has fallen in love would question this line.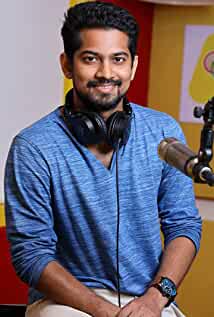 Joseph Annamkutti describes love as "Love is something that makes you a better person. If love makes you hate your parents or your friends, then it is not love, it is something else."
Isn't this one of the best and simplest definitions of love? Isn't this the lesson that we should teach our younger generation? That if love brings you down in your studies, then kid, it is not love. If love makes you hate others, then it is not love. I guess this is a lesson the youth of our generation has never heard of in his life.
In a male dominant society like ours, where the Bollywood movies defines fighting for love as stalking the most beautiful white woman continuously, even after she declines you, it is not surprising to see young men taking breakups in a very bad way. Some goes 'Kabir Singh' while some goes doing harmful & dangerous things to their crush or loved ones… As much as I blame the young lover for his atrocious spontaneous actions, I guess a part of blame should also go to the society that restricted him from falling in love. The molded a wrong definition for love.
Is that the breakups we want in our society? We are blinded by the marks and grades that we forget the basics of humanity in our younger generation. They are pushed into the world of competitions right from young age. Never having taught the basic concepts of love and relationship, they fall into the traps of male dominant fantasy world and wrapped themselves up in a love story that they dream of and just like in the competitive exams, they fight for that love story in the most selfish way.
A Thought by DreamyGuy